Highway 101 has a reputation of taking almost double the time of the I-5 freeway, but is also one of the most scenic drives you can do along the coast of North America. As we continue our descent I can't help but notice the subtle change in trees along the road, shifting from the Douglas Fir and Cedars I grew up with to the Red Alder and Hemlocks of the Oregon coast. One familiarity though is the rain. Apparently we're in the storm of the century, but in reality the amount of rain seems equivalent to an average winter day back home. However, when a region doesn't get precipitation like this for decades, something usually has to give. People are being evacuated from their homes – in the Santa Cruz area alone there is an estimated 40 million dollars in road damage from landslides and floods.
Californian locals warn us about surfing during and after storms, how all the sewage drains into the ocean adjacent to popular breaks. That's definitely different from home. This amount of rainfall provides more flow from the city and potentially causes illness and/or sinus infections. Maybe it's the fact that Tofitians always surf in the rain (when else would we surf?) or because my friends and I haven't surfed in days, either way we decide to take the risk.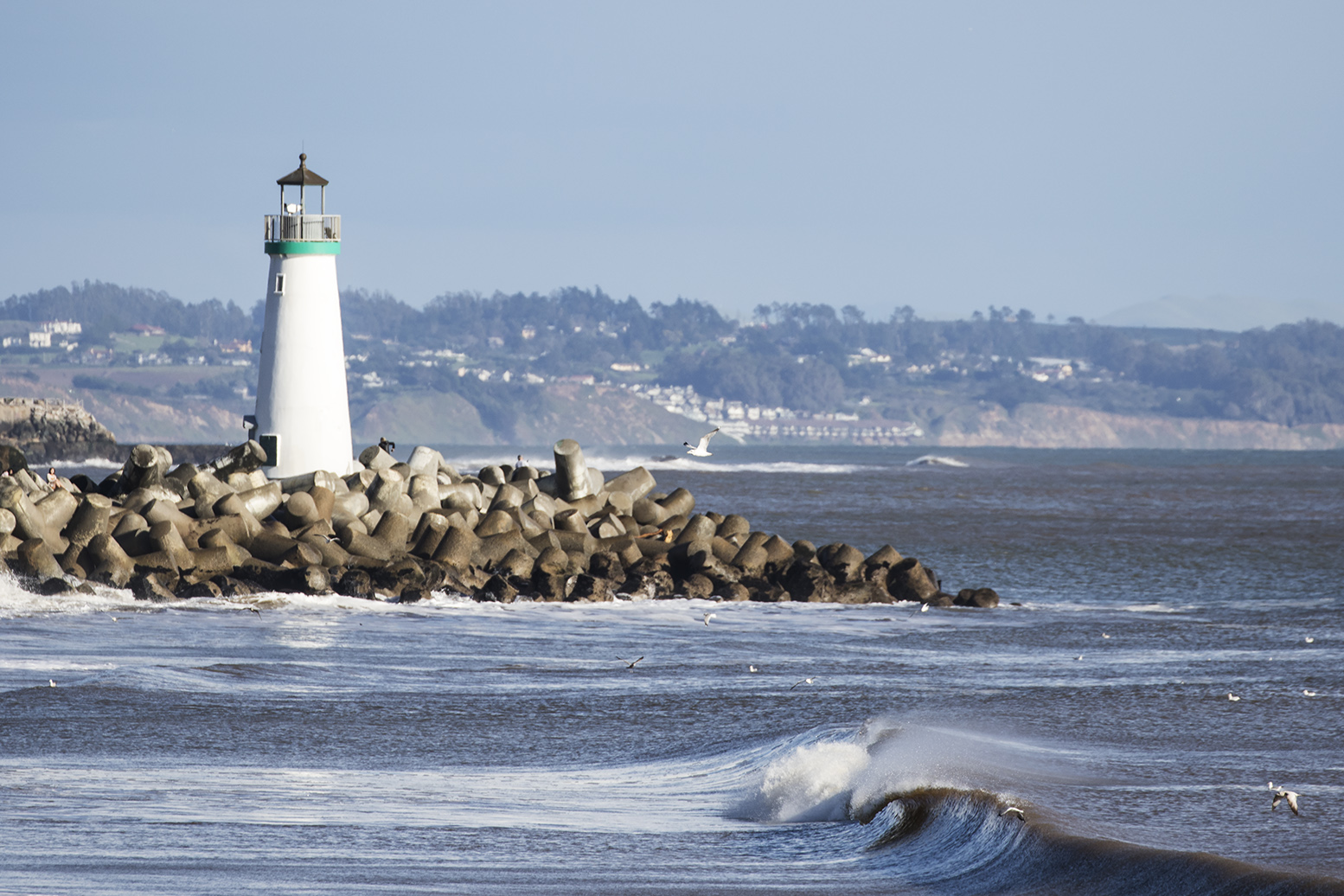 As the storm finally passes through, the California I imagined reveals itself: sunny skies, point breaks and salty crowds. It's overwhelming how many breaks there are, every nook and cranny hiding a wedge or a peak. It's amazing to see how much diversity there is along the coast from just Santa Cruz alone. But interestingly enough, the locals don't seem to have any burning desire to take advantage of surfing a plethora of different waves...
"I really only surf one spot when I'm here."
"I haven't surfed in town since I was, like, 17."
"It's like a 20 minute drive, you boys don't want to go all the way there."
... these are just a few common quotes from established local surfers. It seems that surfers here stick to their zone like how people choose a particular grocery store. I thought home (with the 2000 people that live in Tofino) was unique because everyone knows everyone else in the water. Turns out the same can be said for a town of over 50,000 residents, so we obviously stick out like someone who's wearing suspenders with a belt. Thankfully, trading the set waves of our mushy/messy beach breaks to surf the so-called 'scraps' on the inside and shoulders of sets on perfectly peeling A-frames is an acceptable change to our wave diet. No one's gotten sick yet.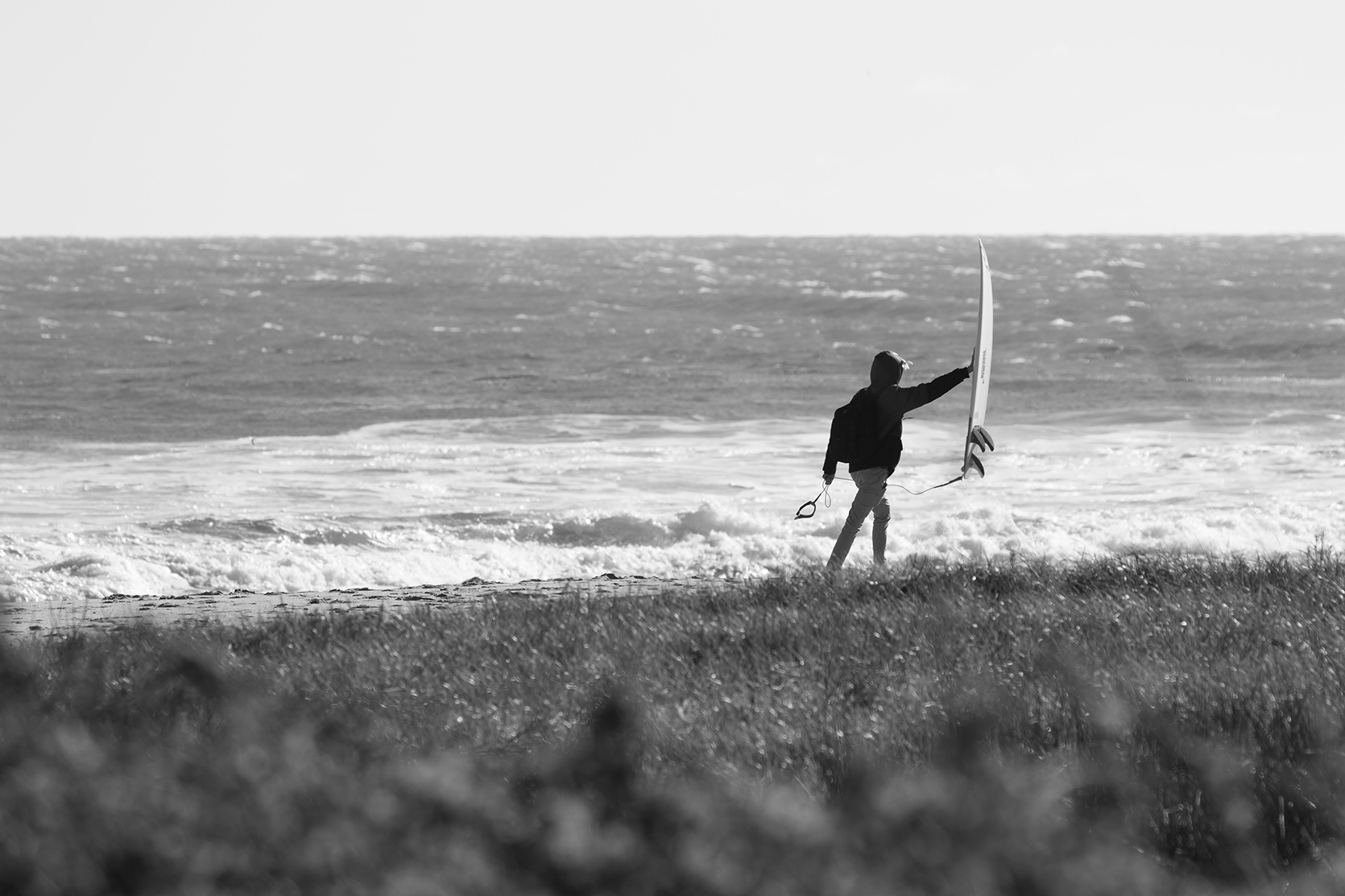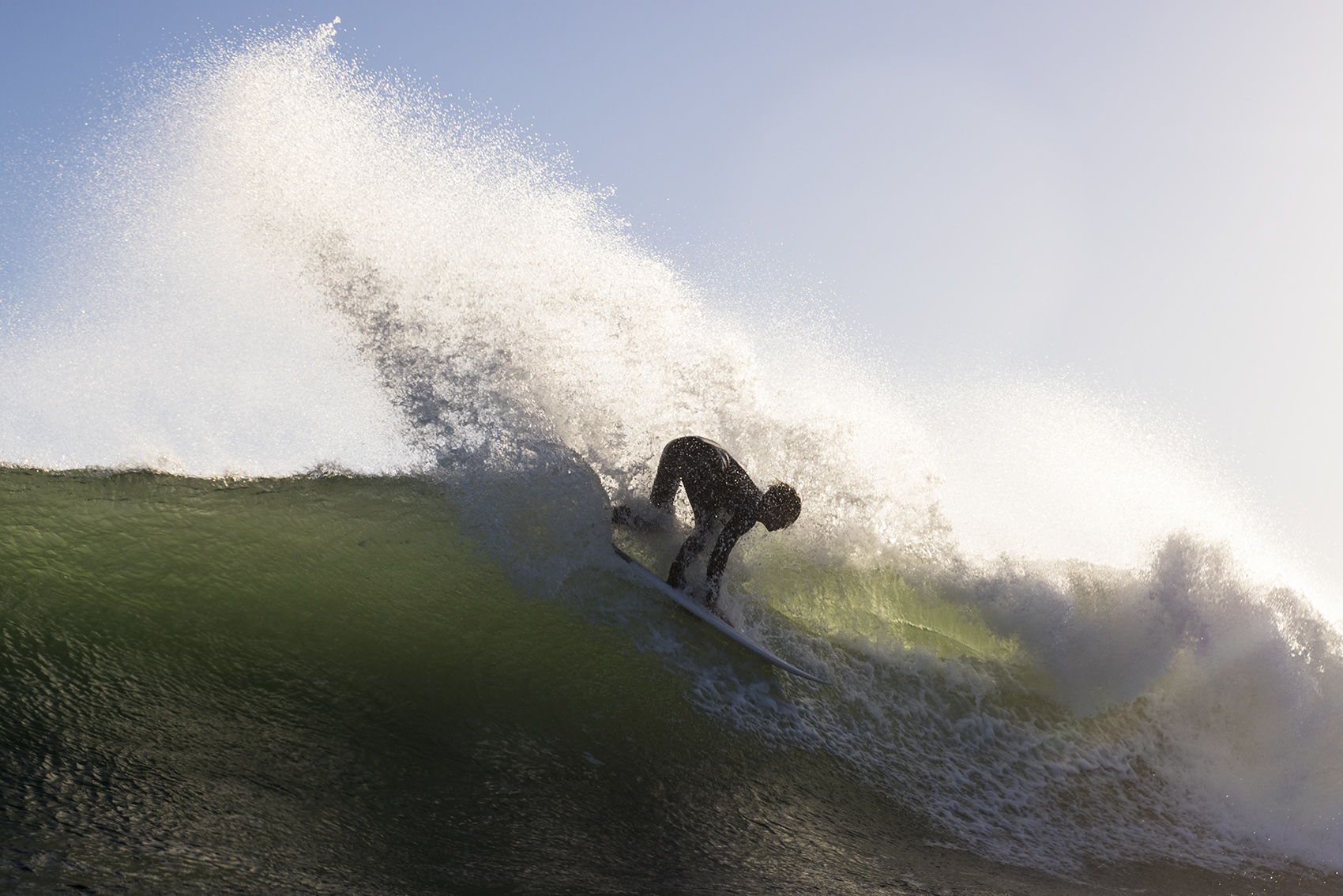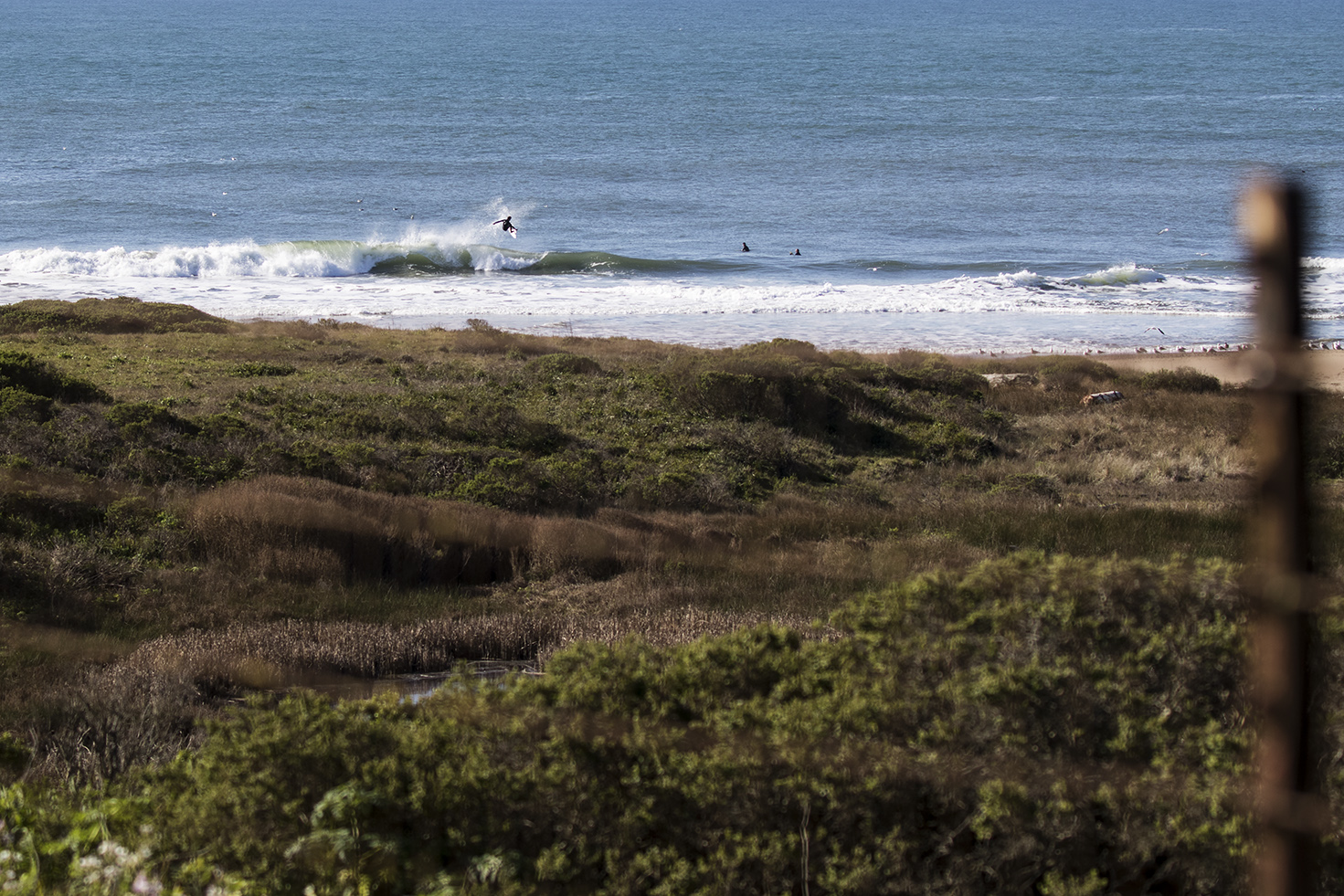 Driving along the CA-1 highway, having a friend point out different breaks every five seconds, eventually gets me thinking about home and the potential of not only Vancouver Island but the entire British Columbia coastline. If we could get an accessible road that goes along our entire coast, the possibilities of undiscovered waves will be endless. Yet, would we lose touch on how important the natural world around us is? This hypothetical road could end up being harmful to the beautiful environment that we're known for and love. So maybe we didn't get ill from polluted rain water in California, but something about knowing there's familiar faces and clean, cold water in Tofino has me a little homesick nonetheless. I know there's a cure for that back north - the other west coast.